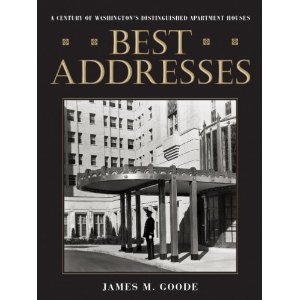 The book "Best Addresses" by James M. Goode is full of good stories and I recommend it highly.
It is a tour of 162 apartment buildings built during the 1920s that marked Washington, DC as a leader in urban living.
Published in 2003, this 597-page beauty by Smithsonian Books is a serious book. It's well-researched and is fascinating background for anyone, but especially those buying homes in Washington, DC. These stylish apartment buildings have great history and it's great fun to read about the Washington, DC of the past. Famous people walked our streets and lived in these buildings.
Goode is a scholar who won Washingtonian magazine's "Washingtonian of the Year" award. He's also enthusiastic about his subject, and the book is very readable.