The other day I had a big deal pending but still stole a few hours to visit my blossoms. Of course, I wore my favorite Cherry Blossom Shoes! Doesn't everybody have those? I was even interviewed there by my alma mater, the University of Maryland.
Like the cherry blossoms, life can be beautiful and it's worth slowing down to enjoy the special days that come our way.

This year, the blossoms also confirm that the cold, snowy winter of 2013-2014 is passed, and it's time for new beginnings.
These new beginnings can encompass anything— a new job, a new adventure and sometimes…a new home.
Below is my 5 minutes of fame. Life is short. Wear pink shoes.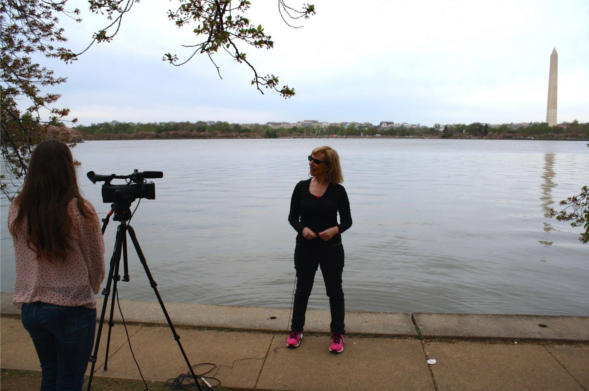 Kenwood neighborhood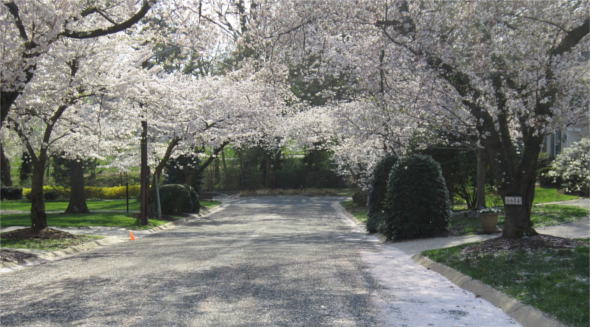 Another great place to see the blossoms is the Kenwood neighborhood near Bradley Boulevard and River Road.
This dead end street used to be one of my secrets. But the secret got out so it can be a mob scene around Cherry Blossom time.
Bonus tip: It's still a great place to take a quiet walk on a snowy day.